Industrial and Structural Fabrication and Repair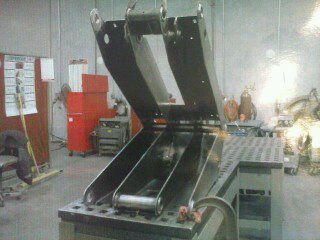 Industrial and Structural Fabrication and Repair
Do you have a new piece of machinery to set up that needs a foundation, special mount, or mechanical arrangement? Does your job require Structural Steel Fabrication of beams, columns, braces, connection plates, clip angles, base plates or leveling plates for pouring footings?

That's right up my alley. I began in 1996 working for the Iron workers. I belonged to a shopmen's local which meant our focus was fabrication of all structural and ornamental steel as opposed to hanging the steel we shipped to the sites.

The benefit to having this shop experience was blueprint reading, structural steel layout including stairs, handrails, steel cutting, fitting, and welding. Whatever your Structural Steel needs I can build them.

If you have pipe that needs to be welded call me I am a certified Pipe Welder.